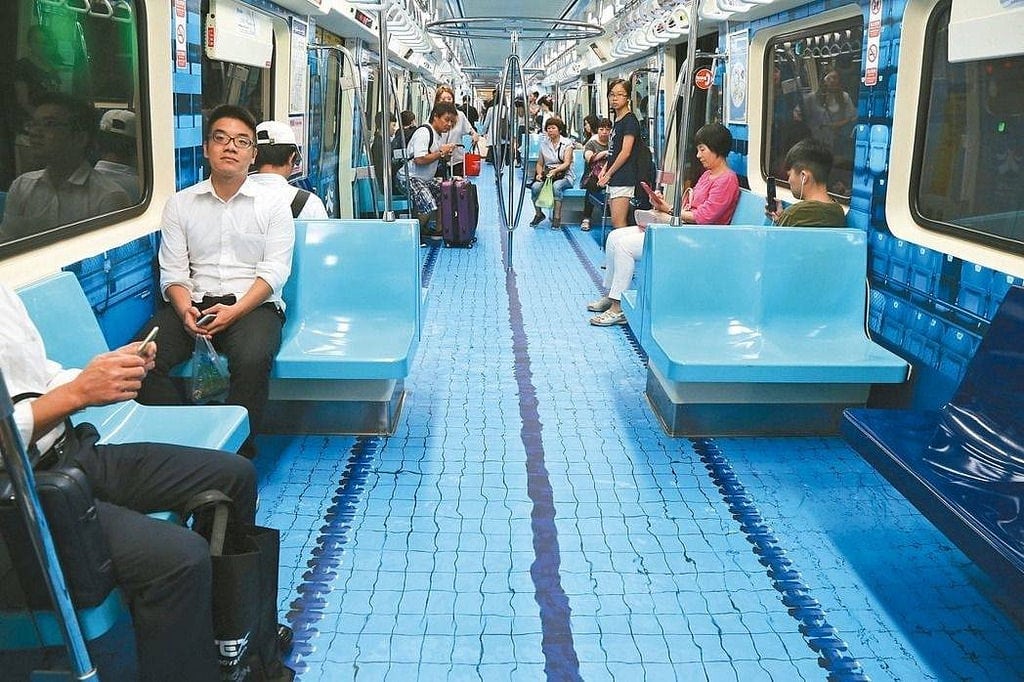 This Summer Taipei will host XXIX Summer Universiade 2017, the university olympics that take place every 2 years. Taiwan's capital is ready for this event, and with only about a month to go, the underground authority wants to promote it on its own way.
Taipei Transport Authority has decorated some of the trains on the MRT's Green Line (Songshan-Xindian) as different sport venues, such as an olympic swimming pool, the grass of a football field, or a running track. The wagons also feature some boxes with FAQs and rules of some of the sports in this competition, aiming to promote the knowledge of these among the population (and at the same time, to pitch the citizens to participate in an event that hasn't awaken a huge interest so far).
Taipei Universiade 2017 opening ceremony will be held on August 19th.  More than 9000 students from 170 different countries will compete during 12 days on 22 different sport disciplines.
This event has risen some controversy, basically focused on the change of the original venue. The construction of Taipei Dome's project, the new city stadium that was supposed to host the event originally, was put on hold in the middle of the works by the – back then – Taipei's new mayor Ko Wen-je, shortly after taking office, due to irregularities in the construction of the stadium, that could jeopardize the security of the visitors.
In any case, the trains are already running on the green line, and Taipei underground's commuters have already started practicing their favorite sport ever, taking selfies.